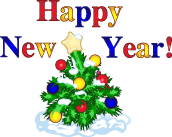 I wish you all a very Happy New Year and hope all your dreams and plans come true.
Last year I told you I would post pictures of a piece that a student made in my PVC class.
Well here they are.
After putting down the paper on the material and painting it with PVC she then added bits of lace, net, silk flowers ,silk, and ribbon. Some of the materials she used were very old and had fond memories for her.
Then after drying she stitched the piece and added embellishments before making it into a wall hanging.
This student is very talented and I have to say just blew me away with what she made with the technique.
Hope you like it.